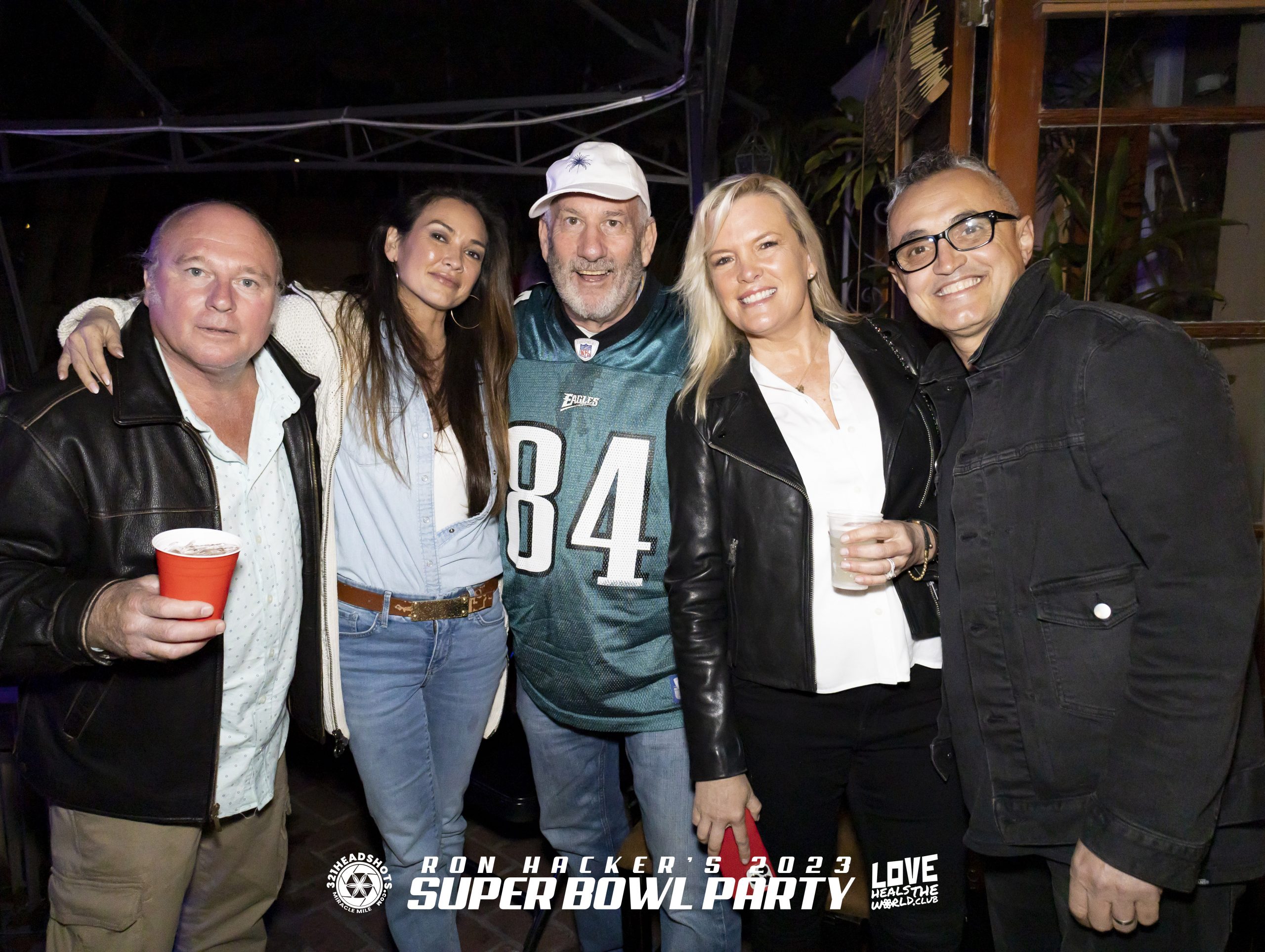 An Exclusive and Electrifying Event
Ron Hacker's annual invite-only event is held each year to celebrate the biggest game of the year, and I was lucky enough to attend this year's party as a photographer. The atmosphere at Ron Hacker's Super Bowl Party was electric, with guests coming from all over Los Angeles to celebrate the big game in style. The party featured multiple TVs, so we wouldn't miss a moment of the action, and there was plenty of delicious food and drinks to keep guests fueled throughout the night.
The Game and the Champions
This year's Super Bowl was a nail-biter, with the Kansas City Chiefs taking on the Philadelphia Eagles. In the end, the Kansas City Chiefs emerged victorious with a score of 38-35, marking the team's third Super Bowl win in franchise history.
The After-Party: Live Music, Dancing, and Socializing
But the fun didn't stop with the game – guests at Ron Hacker's Super Bowl Party also enjoyed live music, dancing, and socializing with other football fans. As one of the photographers for the evening, I captured some incredible shots of the party in action. Guests who attended can download their pictures below and share them on social media or other platforms. Please don't forget to give credit to the talented photographer behind the lens – Dumisani Maraire Jr. or @thedumilama for Love Heals The World (that's me!) for capturing the fun moments.

Performance by Recording Artist Ruxanda

During the event, attendees were treated to a remarkable performance by Ruxanda, a professional ballroom hip hop and ballet dancer who is also a talented recording artist, singer, piano player, and songwriter. Ruxanda has been passionate about music and dance since she was a young child, and her family background in music has been a major influence in her life. Despite her love and dedication to her craft, Ruxanda's journey has not been an easy one. She comes from Moldova, a second-world country where she faced poverty, starvation, and financial challenges. However, with the support and encouragement of her family, Ruxanda has been able to overcome these obstacles and pursue her dreams.

Join the Fun
If you're lucky enough to receive an invitation to Ron Hacker's Super Bowl Party next year, be sure to RSVP as soon as possible – this is one party you won't want to miss
#RonHackersSuperBowlParty #FootballPartyGoals #LoveHealsTheWorld #SuperBowlChampions #UnforgettableNight #PartyLikeAChampion