Merchandise
Love Heals The World merchandise is designed to generate spontaneous connections and serve as a magnet to allow people who resonate with this message to connect through conversations and pursuing healing adventures.
Everyone loves a classic.
Our Classic Collection features vibrant vinyl print on eco-friendly, slim fit t-shirts in a classic yet modern design.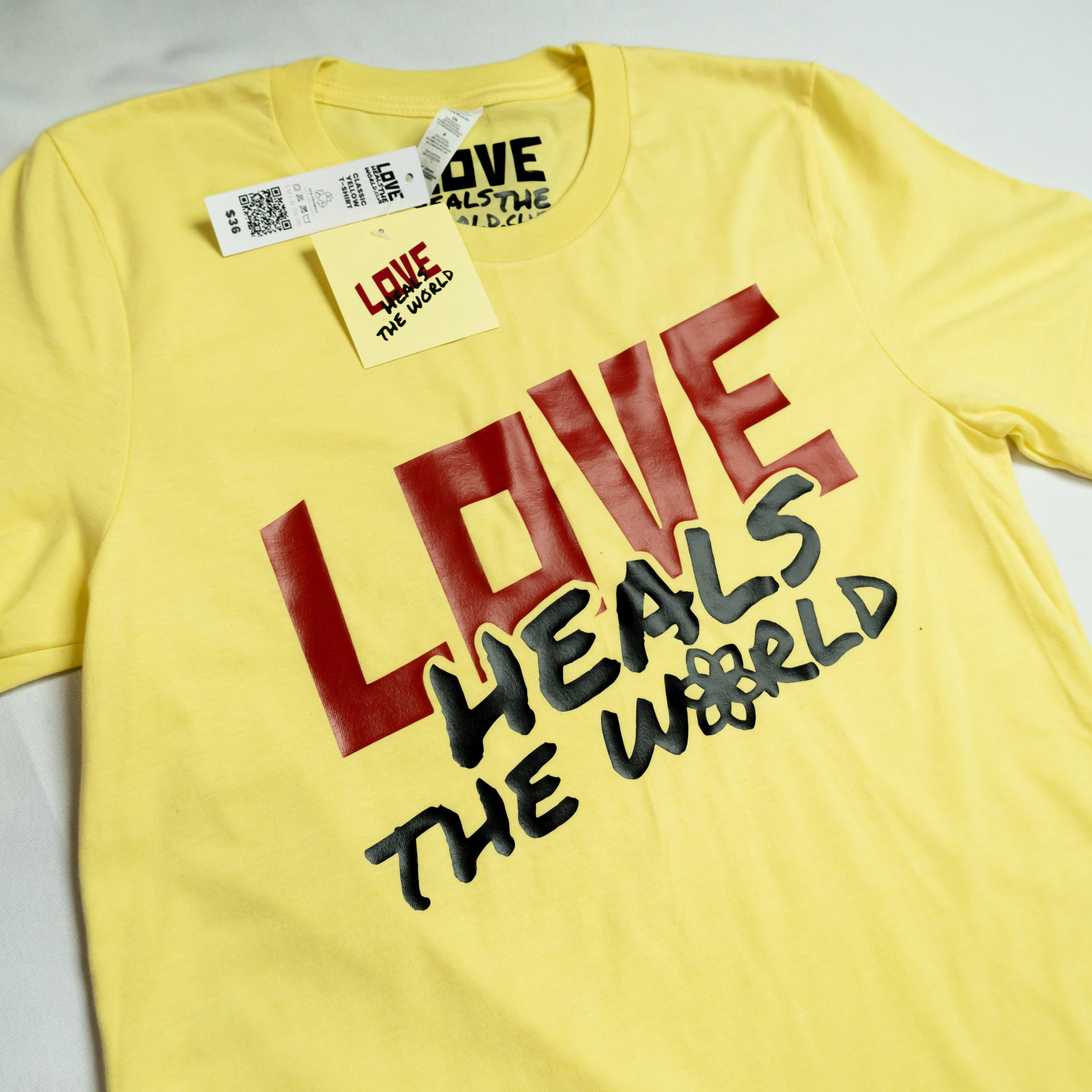 True love makes you shine.
Our Shine Collection features shimmering glitter print that will catch the light and make you sparkle and shine with love.
What's more lustrous than silver and more valuable than gold? Love of course.
This collection is designed to remind us that love is the most precious asset of them all.