The song 'Love Heals The World' is about the state of the world today, and how love is the only remedy for the world's challenges. 
While creating this composition, The Dumi Lama channeled the spirits of Michael Jackson and his own father, Dumi Maraire, for lyrical guidance and divine inspiration.
Every time the single is streamed on Spotify or even on this website, 10% of our streaming royalties is automatically donated to Miracle Messages through Distrokid's #artistsforchange campaign.
Blog
The Love Heals The World blog is curated to share people's thoughts on love and it's healing powers. We also aim to share important content that highlights some of the challenges the world is facing and we believe that love has the power to heal those creating the challenges and those affected by them.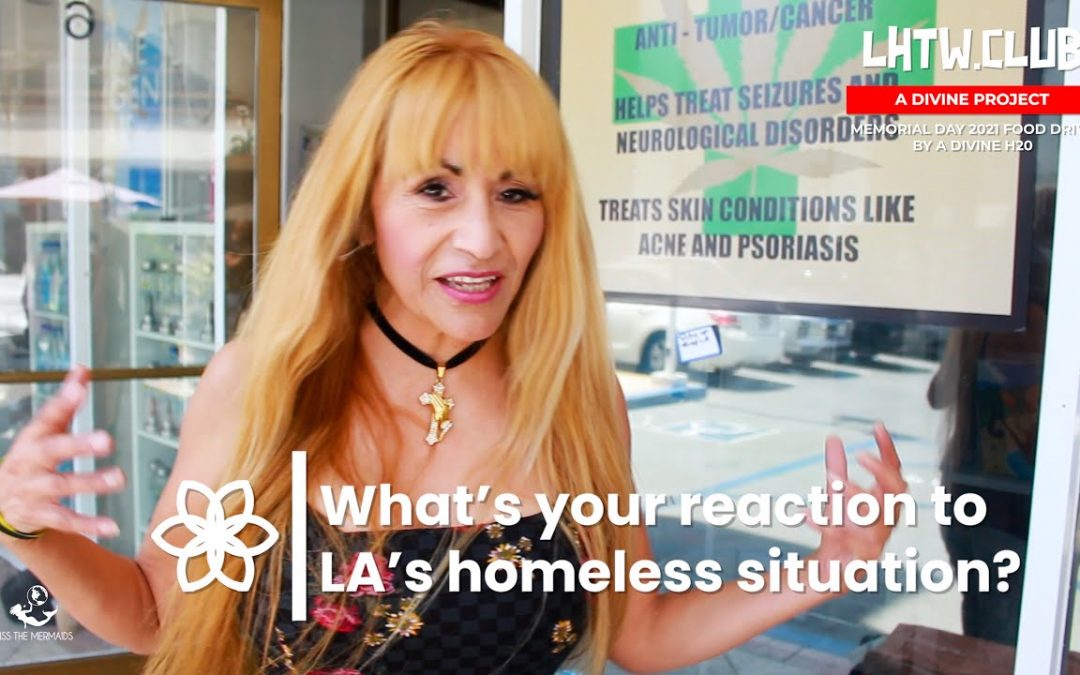 #lovehealstheworld Hey Healers, in today's episode of 'Love: Free, Still Works' Financial Consultant Rita Ortiz reacts to LA's homeless situation while giving back at A Divine H20's 2021 Thanksgiving Food Drive in West Hollywood, CA. If you'd like to get involved...
read more
Fashion
Love Heals The World merchandise is designed to generate spontaneous connections and serve as a magnet to allow people who resonate with this message to connect through conversations and pursuing healing adventures. We also use our merch as a fundraising vehicle to help those in need.
Love Heals The World is proud to use Beverly Hills based BELLA+CANVAS' t-shirts because they use sustainable manufacturing processes with Blue Sign certified dyes, efficient dye houses that adhere to the state of California's EPA regulations around waste water treatment and usage.
Their cutting facilities in Los Angeles also run on partial solar power with comprehensive recycling programs for paper waste and fabric scraps.
Wear our merch proudly and feel good about spreading the divine healing power of love on shirts that put Earth first, always.
Popular Picks
Every time a piece of Love Heals The World merchandise is purchased we proudly make a donation directly to Miracle Messages to assist people experiencing homelessness rebuild their social support systems and financial security. Oh yeah, we also have free shipping for all orders over $50!